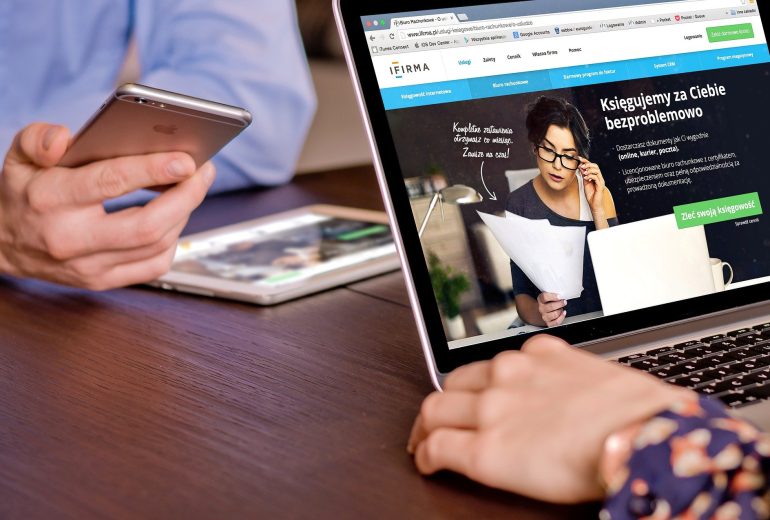 11 Critical Elements of Web Design You Can't Afford to Miss
If you are a company owner, your website is unquestionably one of the key and reliable weapons in your armory for acquiring more clients. Here are certain essential features of an appealing website that you too must incorporate to get more clients to your website.
1. Appealing Aesthetics
The appearance of your landing pages might be likened to the way you dress for a special occasion. If your website design is untidy, unsightly, or seems to be in desperate need of a makeover, prospective consumers will lose faith in you. Of course, the problem is to stay current with evolving web design trends. As with fashion, our definition of current web design evolves year after year. If your website has been unchanged for more than three years, it is likely to seem obsolete to the majority of visitors.
2. Content – The King
The majority of  Web Design and Development Companies in India always refer to content as the website's backbone. Not only does content play a significant part in search engine optimization, but it is also the primary reason most users come to your website in the first place. Your website content should be informative, easy to understand, and concise so that visitors can get a hang of the essential info at a glance.
Web content and language that is well-thought-out will ensure that your visitors get the information they want on your website about your products and services. The presence of relevant and informative content may prompt visitors to make a purchase or go for your service.
3. Essential Information
Not every visitor to your site is eager to, or has time for, browsing the full site. They may need access to merely a phone number or location, or to a specific piece of information. As a result, it is critical to display critical information in plain view, in a readily accessible location. We've all encountered the frustration of being unable to discover necessary information on a website, which always results in a disgruntled visitor. The experience is at best infuriating, and a dissatisfied visitor will leave your site quickly and is unlikely to return, much alone conduct business with you.
4. Avoiding jazzy elements
Humans are visually oriented beings, and using eye-catching images is an excellent approach to increase the attractiveness of your website. Your website has around one-tenth of a second to captivate your visitor to convey the message that your website is trustworthy and professional. However, it is critical not to go overboard by staying away from high-end animation, excessive text, and flash intros on the homepage.
5. Browser and SEO compatibility
No matter how detailed, visually appealing, and user-friendly your website design is, it is worthless unless it is also web-friendly. It is critical that your web designers understand how to make your website compatible with all major browsers. They should know how to properly employ meta tags and alt tags and should be well trained in SEO (Search Engine Optimization). Numerous elements affect your site's search engine ranking and aesthetic attractiveness, so ensure that your web designers are knowledgeable.
6. Branding
Your website acts as a precise reflection of what is your company into and its brand value. Hence, your visitor should be able to easily link your brand, remember your logo, and get quick info on the real-world location. These components render a professional image to your entire organization; ensure the memorability of your branding and also lends credibility.
7. Ease to navigate
The website's design should be user-friendly, with menu elements readily accessible from any page. The viewer should constantly be aware of their location on the website and have quick access to their desired location.
A site map is an excellent concept that will be used if one is accessible. This may seem obvious, yet the majority of websites may benefit from improvement in this area. Bear in mind that there is a fine line between an interactive and an obnoxious menu, therefore retaining essential elements should be the priority.
8. Interactivity
A highly successful website design quickly hooks your visitors and maintains their interest across each page, as well as influencing them to contact you. This is referred to as 'conversion,' and it is most likely the ultimate purpose of your website. Again, the line between engagement and irritation is fine, and the amount of involvement should never exceed the benefit.
9. Being able to discern the needs
A superb website understands your visitor's thoughts, responds directly to their wants, and organizes its pieces logically. It is crucial to have a landing page on your website that is immediately relevant to a visitor coming through a search engine where your website is listed. In other words, the visitor should not be made to sift through your entire content to find information about the product. Thus, avoid unnecessary cluttering of information on your website and have a straightforward approach when it comes to the landing page.
10. Conversion
Your website might be the most essential client generator for your company, and it should focus on attracting new customers. By providing your visitors with the resources necessary to do business with you in an effortless and delightful manner, you may enhance your website engagement and achieve the success you want. These measures may also increase the availability of more services to current clients.
11. Approaching a professional web development company
The primary source of contention for website design clients is the length of time required to have the site up and operating. Regrettably, an organization that takes an excessively long time to create your website is standard. The longer the website takes to develop, the more business – and value – you will lose. A website that is not visible on the web and is not functioning correctly will not generate any income for you! This is one of the reasons why approaching a reputable and reliable web development company India is an excellent move.
Conclusion
Since the world of website design is so dynamic and heavily focused on innovation, web design trends arrive and go at a breakneck pace and you need to keep designing your website according to them.
Thus there is always a possibility that you may find it difficult to incorporate the above features into your website through your in-house employees. In such a case, you always have an option to hire a professional and experienced web developer in India from a reputed website design and development company DreamSoft Infotech.