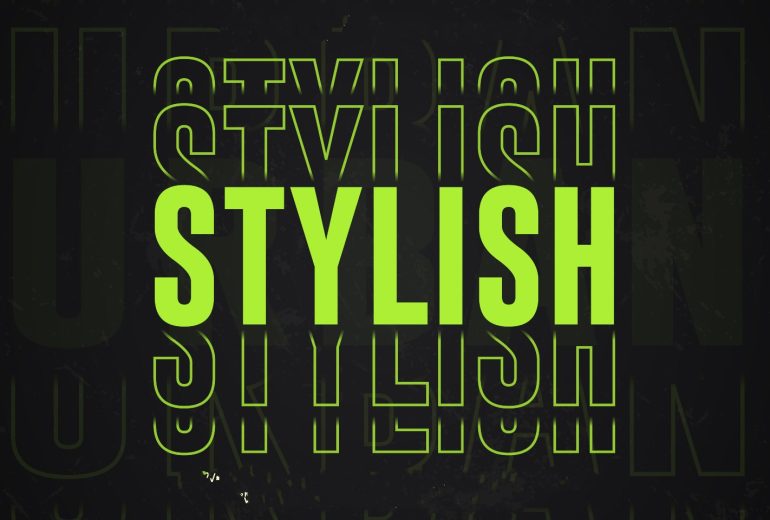 A Complete Guide on Website Typography – Part 1 DreamSoft Infotech
According to most web design companies in India, no other aspect of website design is more overlooked than typography, art, and the skill of organizing and structuring text.
Typography is crucial for every website since it ensures that we can read and comprehend all of its text-based material easily. If the typography of a website is effective, we will not realize it and will make reading easy. If it fails, visitors will likely leave the page.
Video Credit: YouTube Beginning Graphic Design
Every website has text and content that contains either excellent or awful typography. As a result, as a website owner, you must spend effort on your site's typography. By concentrating on the appearance and readability of your words, you can ensure that your site content will not present any difficulties to your readers.
And for those few who do appreciate well-laid-out typography, your attention to detail will communicate professionalism, appreciation, and design intelligence.
This blog will cover all you need to know about website typography. We'll begin with some basic typography parameters, recommended by most web design companies in India, that every website should try to adhere to.
Getting to know what is a website typography
Typography, in general, influences how text appears to the website readers and the appearance of words on a webpage.
For our explanation, it's beneficial to focus only on the text that we view on websites. The reason is that web text best practices often vary from those for printed text, and there is a great deal more to consider online.
Apart from readability, digital text must be optimized for the following:
1. Limited concentration spans – There are a plethora of websites to check for visitors when they do a search, so your website should have the desired layout with appropriate typography to make the visitors stay on your website.
2. Skimmability (a quick glance) – Since people often arrive at websites in search of a certain item and want to discover it quickly, your website should be designed for a quick glance over.
3. Accessibility – Since not all internet users interpret or interact with online content similarly, the site should be molded for quick accessibility.
4. Text legibility across a range of device types and screen sizes – Text should be readable across a range of digital mediums.
For all of these reasons, a majority of website design companies in India have designated online typography as an indispensable aspect of the website.
Additionally, web typography involves both the appearance of the text — fonts, colors, and style — and the presentation of the content on its associated web page. All of these aspects are significant since they contribute to providing a pleasant reading experience to new site visitors.
Factors to incorporate to enhance the typography
Achieving readability is quite simple; all that is required is adherence to a few fundamental principles.
A well-written web page may go a long way toward establishing rapport with your readers, and readability has a significant influence on their experience. This is why a reputable website design company in India such as DreamSoft Infotech stresses the need of making the user experience as comfortable as possible while creating for the web.
Here are a few guidelines that will assist you in achieving readability, as recommended by the majority of web design services in India.
1. Concise and user-friendly headers: Headers are a critical component of typography, both on the Web and in print. They are a component of the text hierarchy and a significant aspect in the creation of scannable material.
To begin, the header size is equally as critical as the body text size. Excessively huge headers with a lot of text might throw the reader off-balance and lead them to lose their place. It will eventually disrupt the content's flow and serve as a distraction. Headers that are too tiny will also disrupt the article's structure. If the header is too tiny, it will fail to capture the user's attention in the desired manner. Following that, it is critical to provide sufficient space between the header and body content.
2. Avoid clumsy layouts and excessive text: Avoid cumbersome design and large blocks of text, which have been shown to increase bounce rates. Because most people scan online pages for information, poor typography, insufficient font size, and insufficient space may make reading a genuine struggle.
This way you may lose a user and deprive your reader of your wonderful material. The users want a well-defined layout and a size of the text that is easily legible.
While serif fonts are often used in printed writing, most typography experts believe that sans serif fonts are better readable in digital situations. Without the embellishments, our eyes follow online content more easily.
This is not to say that serif fonts cannot be used on a website – serif writing in a title, header, pull quote, or decorative area may help grab attention and give a good contrast. However, your content is better with 'sans' as your font style for sentences and paragraphs that demand more effort to read and comprehend.
3. White Space: The majority of the top web design companies in India endorse this. Spacing aids the legibility of material in layouts with a lot of content. White space serves to balance out enormous volumes of text and aids the user's eyes in navigating the material. Additionally, it creates a distinction between layout components, such as visuals and text.
4. Choose colors with attention and purpose: A frequent source of frustration for online users is an ineffective matching of text and background colors, wherein both do not contrast sufficiently to preserve readability. Avoid stacking text on top of a similar-colored backdrop, and use extreme caution when putting text on top of photographs.
More specifically, a contrast ratio should be of the ratio of at least 4.5:1 for most text and a contrast ratio of at least 3:1 for big, bolded text. Compare the contrast between your text and backdrop color with software if required. Alternatively, black or dark writing on a white background is always a good choice, at least in terms of readability.
Apart from contrast, pay attention to the color of your text. It is recommended to keep the body text constant in color, except for hyperlinks, whose color must vary with the entire text. Consider not using blue color as your text's default color, as it indicates a hyperlink.
Additionally, avoid utilizing red and green as visual cues in your writing, since this will be invisible to persons who are colorblind to red-green. Indeed, color should not be utilized alone to differentiate one piece of text from the others. Utilize color in conjunction with other stylistic elements (bolding, italics, or underlining) to draw attention to a passage of text.
Conclusion:
With these rules and a working knowledge of typography, you're ready to begin exploring typefaces, fonts, and styles in quest of the optimal reading experience. However, if you're looking for a competent website design in India company that can manage typography for web design or build web design fully, you may contact us – DreamSoft Infotech.
Our web design professionals have years of expertise working on a variety of web design and typography projects for a variety of businesses worldwide.