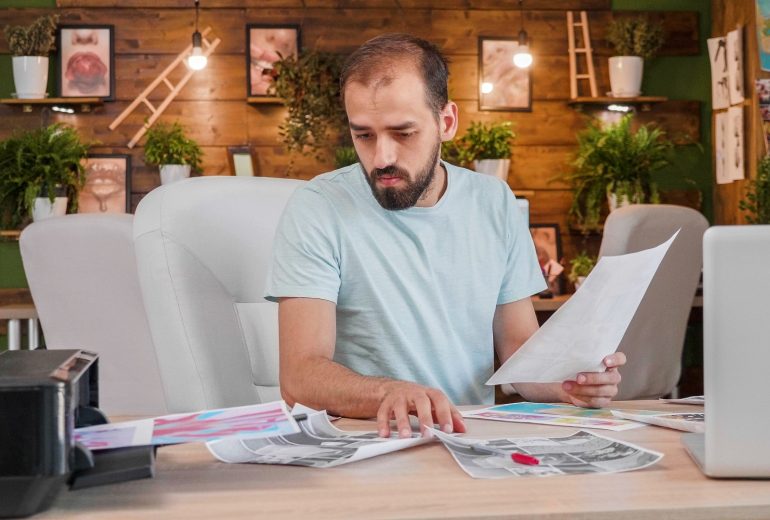 Usability and User-Friendly Features to Incorporate Into a Web Design
Different organizations make the error of overlooking usability. According to web design and development companies in India, usability is vital to a website's success and should never be ignored. Usability may help your website function better and boost your chances of success. Additionally, it might increase your business's sales and income.
To be successful, your website must not only appear attractive but also provide a smooth user experience to visitors. This is why usability is critical and will differentiate your website from the competitors.
Defining usability in web design
In web design, usability refers to the ease with which users can locate the information they need fast and effortlessly.
There are several strategies to enhance your website's usability. This blog discusses the most important features of a user-friendly website. These simple usability tips may increase the attractiveness of your website to clients and give the best results online.
Beneficial characteristics from a usability and user-friendliness standpoint
The following are some beneficial characteristics from a usability and user-friendliness standpoint.
1. Compatibility with mobile devices
As more users use the internet through their mobile devices, developing a mobile-optimized website has proven to be an essential requirement.
The first step is to assess your current website's mobile compatibility. You may determine this using Google's mobile site tester. If your website is not already mobile-friendly, you may develop a web-based mobile website by approaching a reputed website development company in India.
2. Overcoming sluggish loading times
Nothing irritates website visitors more than a slow-loading website. Indeed, sluggish loading times are one of the primary reasons why people abandon a website. It is critical for usability that your website loads within 4 to 6 seconds. Additionally, it has an effect on your search engine rating.
You may use a free tool to determine the performance of your website and get recommendations on how to enhance it.
Third-party website plugins and widgets, such as website monitoring and social networking, have been identified as having a significant impact affecting page performance. Make an effort to utilize them sparingly and only when absolutely essential.
Additionally, it is one of the primary reasons visitors abandon your site. Customers' expectations have significantly changed in recent years as an average client will wait just a few seconds for your website to load before navigating away to a competitor's site.
3. A well-thought-out information architecture
The organization and presentation of content on your website are critical to its usefulness; however, it is often overlooked. It is much more critical nowadays since websites provide a wealth of information and tools in order to attract their target market. Arrange your website's sections and categories thoughtfully, and offer content in an easy-to-find fashion. Always consider your users' viewpoint. This is especially critical if your company's website has a large amount of material.
4. 508 website accessibility guidelines
A user-friendly website should be accessible to all users, including visually challenged people or the elderly. These people often access the Internet using screen readers. The 508 website accessibility guidelines include basic web design strategies that may be used to ensure that your website is readily accessible through screen readers to a large audience base.
5. Well-Formatted, Scannable Content
The typical Internet user skims over a web page's content rather than reading every word from top to bottom. Users often scan crucial sections of a website rapidly to see whether they are relevant to their requirements.
It is critical to style your information accordingly. Smart placement of headings, subheadings, blocks of text or paragraphs, lists, and bullets assists readers in scanning content.
6. Effective Error Handling
Effective error management and on-screen message explanation are critical for usability. It is, however, often neglected. Correct error handling at the code level implies that the website is stable and bug-free. By displaying the appropriate error message, the user experience and general usability are enhanced.
7. Effectual Navigation with HTML or JavaScript menus
Navigation is a crucial part of website usability. Simple HTML or JavaScript menus often perform the best and show consistently across browsers and platforms.
It is also critical that the navigation be clutter-free. Make every effort to keep the number of menu items to a minimum. On a huge site with several parts and pages, a drop-down menu or sub-navigation may function well.
Additionally, advancements in DHTML, JavaScript libraries, and Ajax helps in the creation of several new options for creative navigation systems.
8. Valid Markup & Flawless Coding
A website that follows applicable web design standards and recommended practices is often more sturdy and reliable. Additionally, it helps a page to load quickly and smoothly across browsers and devices. Additionally, it simplifies the process of locating and troubleshooting issues as they develop.
9. Consistency across browsers
Browser compatibility is a factor that is sometimes disregarded. Even some of the most renowned firms' websites suffer from this issue as a result of negligence. This is detrimental to branding and has a detrimental effect on the usability of the website.
Although current browsers have progressed and become even more effective, there are still significant differences in how various browsers perceive a page. It is critical in maintaining consistency in how your website looks and performs across all major browsers, including Chrome, Firefox, Internet Explorer, Safari, and Opera. Simple details like these distinguish a skillfully designed website from the competition.
10. Subtly different Color Scheme
The contrast between the website's backdrop and content is one of the most fundamental but critical web design aspects that should never be disregarded. A strong contrast between the backdrop and the text, for example, black text on a white background, makes your material easily legible and readable. Visitors will have a tough time reading your material if there isn't enough contrast.
11. Functional Forms
Forms are a critical component of company websites. They enable users to engage with the website. Additionally, forms are quite beneficial for generating leads for a firm.
To get the most out of your website, it's critical that the forms be simple to use and accessible to all users.
Conclusion
Usability is critical to a website's success and effective usability contributes to a smooth visitor experience and increases your chances of success. It is one of the characteristics that distinguish a professionally created website from the competition. You may apply the above-mentioned usability qualities on your own or, even better, get assistance from a reputable and competent Web Development Company in India such as DreamSoft Infotech. By contacting a reputable 'Web Design and Development Company in India,' you may increase the success and popularity of your website.