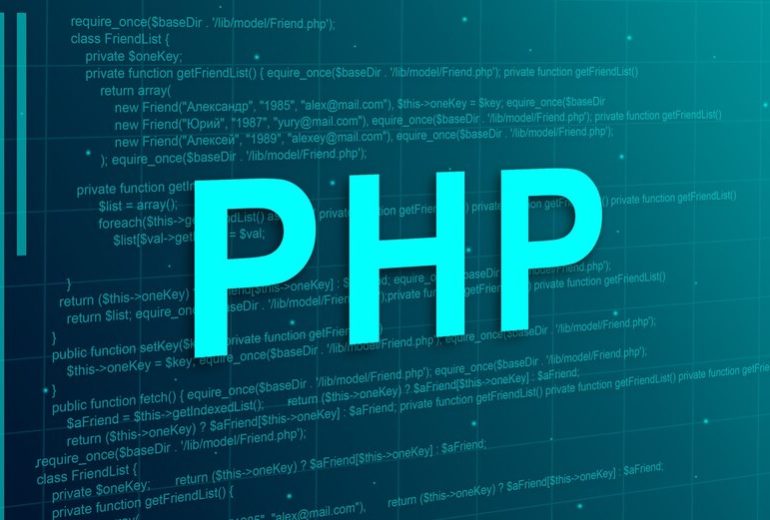 Why is PHP apt for Website and App Development?
Do you wish to develop a dynamic website based on your business concepts? Are you unable to put your ideas in a structured way and interact with the visitors with the proper layout on your website? Are you confused about which technology will be apt for such a purpose? Although there are numerous web development technologies available, a majority of businesses rely on PHP to power their online presence.
You may also hire dedicated PHP developers in India to ensure that your website/application is completed on time, allowing you to demonstrate your business talents to the global audience.
In this blog, we will understand what can be achieved by using a PHP web development platform.
Getting familiarized with PHP and its features
PHP, also referred to as Hypertext Preprocessor, serves as a server-side programming language. It is one of the most widely used web technologies, as it comes with a number of useful features and capabilities that enable organizations to construct functionality-rich web pages and database-based websites.
Distinguishing features of PHP
Given below are some of the distinguishing features of PHP which make it unique and highly useful.
Open Source Software – Since the PHP source code is freely available on the internet, you can develop any version of PHP you want for free.
Performance – PHP scripts run much quicker than scripts written in other languages such as ASP and JSP.
Platform Compatibility — Since PHP is compatible with Linux, Mac, UNIX, and Windows, an application written on one platform may easily be executed on another.
Integration – PHP code may be embedded in HTML scripts and tags.
Reasons for opting for PHP over other web programming languages
Businesses may construct websites and applications using a variety of programming languages such as Python, Node JS, JavaScript, and PHP in today's technological environment. So, what makes PHP different from other programming languages?
To construct a web application, we must write hundreds of lines of code, which is a tedious operation. PHP frameworks are a lifesaver for PHP developers who want to write code that is well-organized, manageable, and reusable.
In comparison to other programming languages, such as JavaScript, PHP's functional structure is easier. Owing to its intricacy and employment of the event queue, JavaScript seems to be more difficult to understand.
When compared to Node.js with PHP from a broad perspective, such as performance, hosting, frameworks, and coding, PHP emerges victorious.
Similarly, with PHP accounting for 78.1 percent of websites and Python accounting for 1.4 percent, as on Feb, 2022, we may deduce that PHP is the clear winner.
Why should I hire PHP Developers in India?
You can choose to hire PHP developers in India, as the option offers a host of benefits and functionalities.
The following are a few reasons why hiring a dedicated PHP developer in India is the best choice to opt for.
1. Accountability:
When you hire a PHP company to build your web app, website, you'll get a variety of services, including PHP consultancy and assessment, UI/UX design, QA and testing, customized programming, and more.
Furthermore, they will have access to the latest tools and technologies to ensure the quality and relevance of your product.
Importantly, your app and website will be developed by highly trained and skilled professionals. Thus, if you outsource your project, you'll be able to hire developers with specific skills.
As a result, in addition to product creation, professional and devoted staff will provide long-term support and maintenance once the project is completed.
2. Time frame for completion:
To stay ahead of the competition and preserve relevance, web development projects must be published on schedule. After all, technology is always evolving and might quickly become obsolete. You may already have capable developers on board, but can they scale faster to match your requirements, business, and growth?
An excellent approach is to hire a PHP developer in India to bridge the gap where your PHP development may lack expertise. As your demands evolve and get more progressive, you'll be able to expand the number of projects you can establish. Furthermore, third-party developers may be able to provide talents that your current team lacks.
Outsourcing PHP businesses ensures that the project is completed in a timely manner without sacrificing service quality.
3. Affordability:
Since PHP is free and open-source in nature, there are no licensing fees. It also offers a low-cost development procedure, so you'll save a great deal of money if you outsource your PHP development.
Firstly, you will not be responsible for the full-time salary or benefits of your suppliers. Plus, since they'll have their own infrastructure and resources, you'll save money on those expenses as well. You should expect to spend far less if you "hire dedicated PHP developer in India" than you would for an onshore firm in the United States.
4. High-quality work based on international standards:
Indian professionals are highly regarded for their robust tech expertise that meets international standards.
5. High-end services and technology:
All of the newest technology and infrastructure are available to PHP specialists in India so that your website looks appealing and works smoothly.
6. High levels of security and dependability:
PHP features a secure architecture that includes a layer that guards against malicious attacks. You'll have professionals, thorough with the methods of identifying and fixing vulnerabilities, to make your website or web app highly secure and safe for customers to use.
Final Thoughts:
PHP and its frameworks have grown in popularity, and their use in web development continues to increase. If you need a basic website or CRM solution for your company, Dreamsoft Infotech's PHP development services in India are unquestionably the best option.
The result will be an increase in app and website performance, with a superior user experience. To know more about PHP development or PHP-based websites and app, you can check out our services.