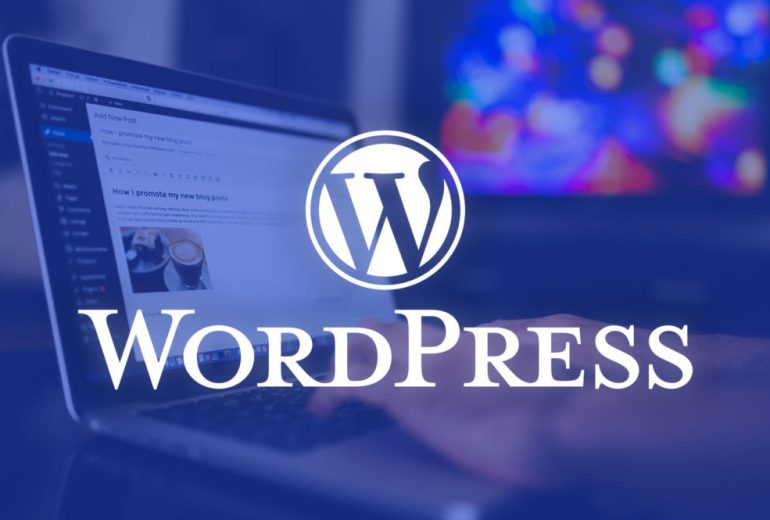 7 Latest WordPress Trends to Keep an Eye on in 2022
WordPress is a well-known content management system that has grown in popularity over time. Over 40% of all websites on the internet are powered by the WordPress platform.
If you're a web developer or a company owner searching for custom website development services, WordPress is a valuable option for creating a user-friendly website at a low cost. Click here to select an appropriate WordPress Developer in India
WordPress has been improving since its creation, and now, it provides amazing tools for creating future-ready websites. Hence, in 2022, we anticipate new important WordPress web development advancements that will transform the website development business.
WordPress Trends to Watch Out for in 2022
1.Use of Artificial Intelligence (AI) in WordPress website design:
WordPress development in 2022 will be greatly enhanced by the inclusion of artificial intelligence as a feature. When it comes to cutting-edge technology advancements, AI is by far the most significant advancement. It has developed to the extent where all sorts of websites may benefit from the features it presents.
If you apply artificial intelligence aptly, you may empower your website with a host of useful and productive features, such as:
Web analytics: Using website analytics, you may learn a lot about your website and audience.
Streamline operations and increased efficiency: Daily operations may be streamlined and automated to increase efficiency.
Understanding customer behavior: Consumer behavior may be tracked to better marketing strategies.
2. Using WordPress as an Ecommerce Platform:
Whether it's an organization selling branded stuff or a grocery shop selling goods, all want to make maximum utilization of the e-commerce platform. Thus, eCommerce capabilities are becoming more important on websites. WooCommerce allows you to convert any WordPress site into an eCommerce site.
WooCommerce combines WordPress's SEO advantages and simplicity with a friendly payment gateway, inventory management, and marketing tools to help you operate your company more efficiently and provide better customer service.
While most eCommerce solutions require you to utilize their platform, the WooCommerce plugin allows you to convert your current WordPress website into an online shop. WooCommerce may also be completely customized to conform to the appearance and usability you desired on the website.
3. Drag and drop builder feature for quick website creation:
Given that WordPress is the simplest and easy website builder available, even the most unskilled webmasters and those without a technical background can quickly and easily set up and publish a website. The drag-and-drop builder feature has further simplified the custom WordPress development process.
Users may save time and effort by simply dragging and dropping their favorite boxes, modules, or features into their desired layouts using Drag & Drop builder. It would be possible for them to completely build their website by simply dragging and dropping components into various places on the WordPress website. WordPress web development does not need any prior coding knowledge or expertise.
This paves the way for extensive customization as well as real-time website development and incorporation of new components.
4. SEO and Voice Search:
For decades, WordPress websites have been meticulously constructing their content and back-end administration to adhere to WordPress SEO best practices in order to rank better in search engines like Google. The situation is changing rapidly as more visitors prefer to utilize voice-assistant technology to do online searches.
One explanation for the rising popularity of voice search is because people prefer it over typing.
However, just implementing voice search technology will not improve your site's ranking; you must keep an eye on various factors, such as:
Make the transition to a fast-loading WordPress theme.
Keep your responses succinct and easy to comprehend.
Fill in the holes of your content using schema markup.
Make your content more likely to be displayed in featured snippets.
5. Augmented Reality (AR):
Augmented Reality is a cutting-edge technology that improves online shopping by superimposing a computer-generated representation on top of a digital image or real-world view. This technology may be used in eCommerce websites to offer potential buyers a more real-time presentation of the products.
This way you may also get a glimpse of the actual world. This technology may also be integrated into a company's eCommerce website. With WordPress, companies can provide their clients with a lot more functional look of their products.
As an instance, AR technology may be used in a furniture eCommerce app to assist consumers to visualize how the furniture will appear in their home.
6.Chatbots:
In recent years, technology has definitely grown at a breakneck pace; especially, artificial intelligence. When chatbots are integrated with artificial intelligence, websites become easy to use and user-friendly for the customers.
Chatbot (conversational interface) is a useful tool for internet enterprises. Chatbots offer interactions just like how humans do due to the advancement and integration of Artificial Intelligence (AI) in chatbots. Thus, chatbot integration has evolved as one of the most important WordPress development trends for 2022.
Many companies employ chatbots to enhance the user experience and respond to client questions more quickly. Chatbots are becoming a fast and reliable method to respond to client questions and provide relevant information to consumers.
To create more leads and increase your sales, you may get in touch with a prominent WordPress Development Company in India or even utilize an online chatbot builder.
7. Easy scrolling with thumbs:
Thumb scrolling has grown in popularity — prevalent among millennials. Many WordPress themes make the mobile usability experience friendly and convenient through thumb scrolling while checking the mobile screen.
There are both free and paid WordPress themes available. All of them have thumb scrolling capabilities. The latter outperforms the former in some areas.
However, when properly designed, this is a fantastic feature that provides visitors with a great deal of ease. In the year 2021, this trend has proven to be quite successful. The year 2022 should be no different.
Summing up:
WordPress web development trends should act as a blueprint to help entrepreneurs get their WordPress website up and running. Begin incorporating the WordPress web development trends immediately to witness a better visitor turnaround.
However, if you're having trouble incorporating these WordPress Web Development trends into your WordPress site and need any help, you should contact a reputed WordPress development company such as DreamSoft Infotech.